TV On The Radio, Vega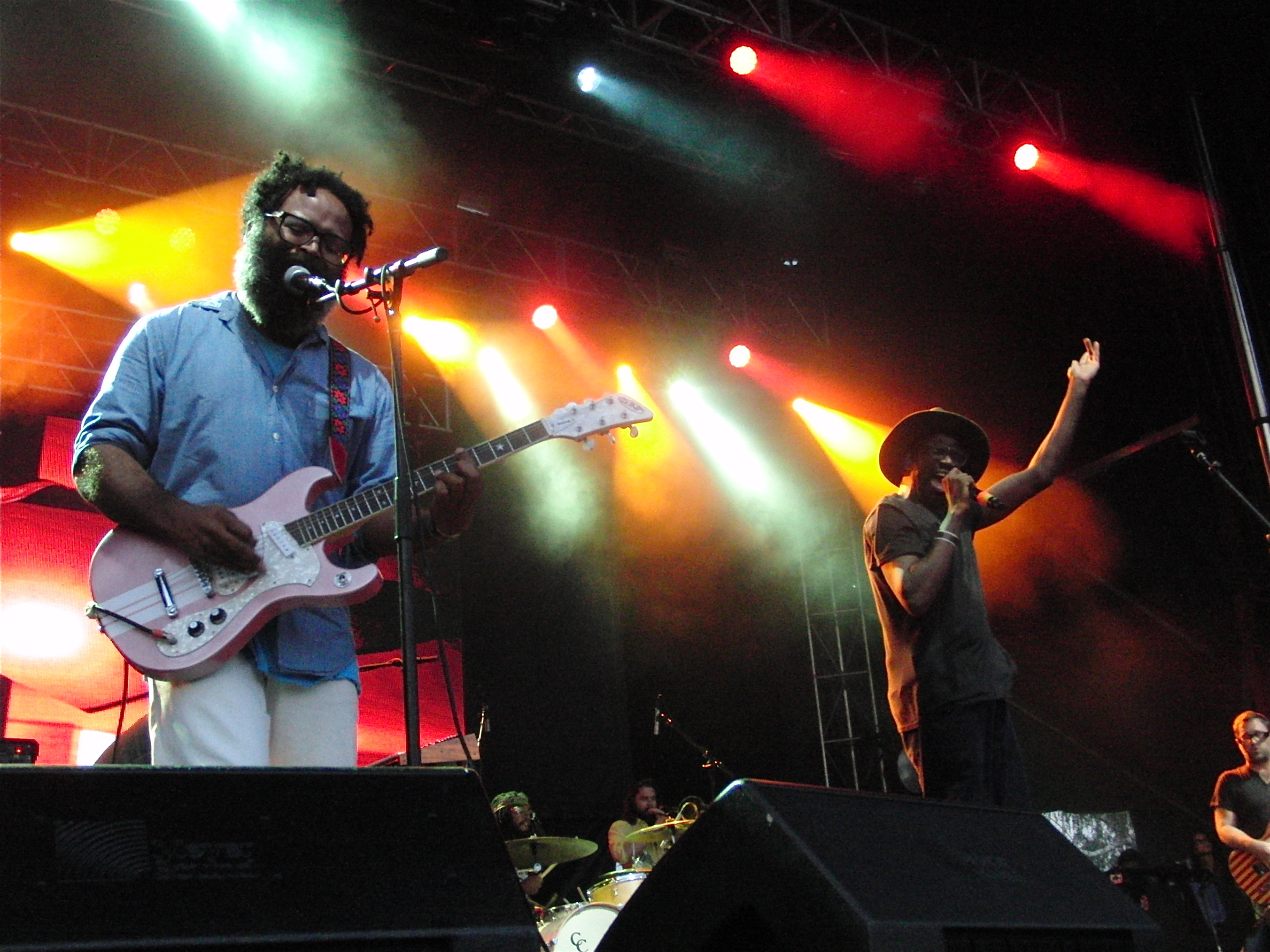 For me, TV On The Radio was one of the highlights of Roskilde Festival in 2004, playing as if their lives depended on it. And after listening to their brilliant new album "Dear Science" for a couple of weeks, I went to see them again at Vega. Maybe not quite as relentlessly adrenalin-fueled, but they're still an impressive live act.
With their eclectic mix of genres and their complex melodies, it's actually amazing that they steer clear of incomprehensible confusion. But they keep focus through their kicking rock/funk rhythm tracks and their massively layered sound. But always centered around the vocals – having not just one, but two excellent vocalists. Of course Tunde Adebimpe's expressive voice is by now legendary, but Kyp Malone's is almost as impressive – and they deliver their unison parts with unbelievable rhythmical precision.
One of the band's special skills is their ability to infuse slow songs (such as "Young Liars") with the exact same powerful intensity as faster tracks like "Wolf Like Me". And again, I was struck by the elegance of their melodies. Slightly unconvential at the first listen, they grow on you and get stuck in your head – along with wonderful surreal lyrics. I won't forget "foam-injected Axl Rose – lifesize" (from "Dancing Choose") as long as I live…
Gothenburg's Little Dragon was a fitting support act. With an exciting rhythm section and truly original keyboard work (no guitar), they were only let down by a lead singer who probably thought her expressive voice could make up for the lack of good melodies. But I was pleased to see David Sitek from TV On The Radio in the crowd, checking them out.