Roskilde Festival 2009, day 2 (in English)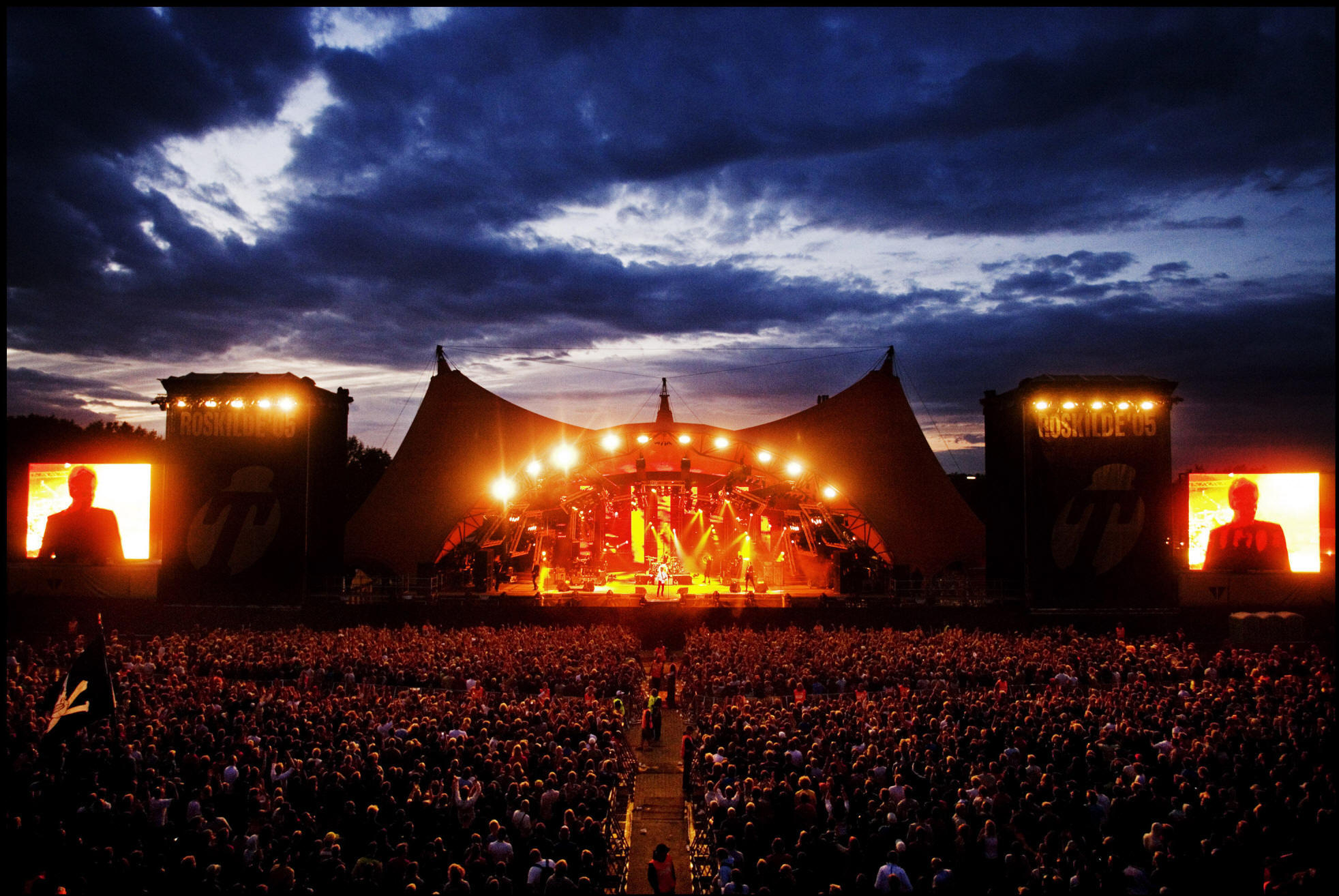 One would think that pleasant pop melodies and tribal rhythms on acoustic instruments was a winning combination. But somehow The Dodos managed to grind to a halt too often, rather than induce the expected trancelike state. And eventually, they left me cold.
Just the other day I was thinking of Steinski and the brilliant 12″ "Well Be Right Back" – and suddenly, there was the man himself, playing Roskilde Festival! Listening to his funky, but deceptively complex music was a welcome reminder of a time when hip-hop involved sonic collage and actual experimentation. Feels like years ago – and it is…
I wasn't too impressed by Cut Off Your Hands's imploring vocals and guitar-driven crescendos. Between them and headline name Coldplay I feel like we're in the midst of some early U2 revival – which can't be good for anything. But at least Cut Off Your Hands manage to write a decent song every once in a while.
I was expecting some good synth-rock fun from The Chap, but the concept seems a bit too laboured for my taste. A potentially enjoyable take on pop music is sabotaged by the band's insistence on stiff an unfunky rhythms. Apparently, it takes a particular set of skills to get into the robot vibe and still be funky. The divine Kraftwerk did it brilliantly in their day – The Chap didn't quite pull it off.
I popped by the Cosmopol stage to check out the afro-funk of ex-Fela Kuti drummer Tony Allen.  Damn good stuff – can't recall ever having heard anyone being so effortlessly funky. No wonder he's been hailed the world's best drummer.
I felt strangely old listening to The Pains of Being Pure at Heart – or maybe just unimpressed. Oh sure, they do a amazing reproduction of a post-punk sound – basically a light version of My Bloody Valentine. But what is the point? Any personal touches are inevitably lost in this all too faithful recreation of a bygone era.
But luckily, the Pet Shop Boys saved my day. Unlike some touring bands, they'd chosen to bring the whole visual experience of their current show to the Orange Stage. The "cube" theme ran through the whole thing – stage set, videos – even featuring dancers and vocalists with coloured cubes for heads. But most importantly, every song from their back catalogue had been  reworked (again), fusing with new songs to a elegant musical whole. Quirky and moving – often simultaneously – this was one show I would want to see again.