Roskilde Festival 2005, day 3 (in English)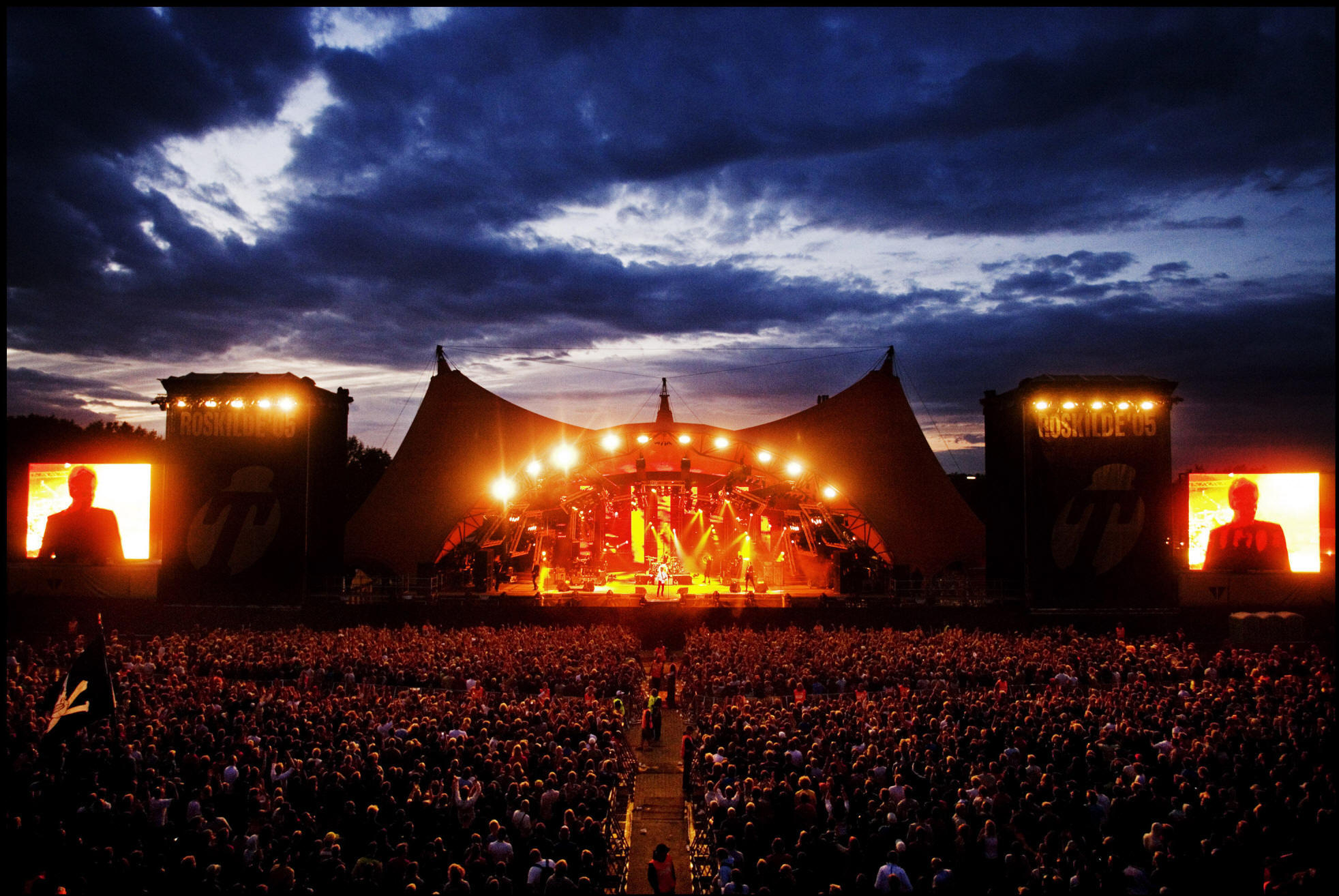 Some say Efterklang is one of the most interesting Danish bands at the moment. And I always like to check out any mix of rock and electronica. But this brand of shoe-gazing postrock is just too dull for my taste. Efterklang seems lost in a maze of introvert artistic pretentiousness – even stooping to "fragile" whispered vocals. I bet they write bad poetry, too!
The Foo Fighters seemed to be having some sort of sound problem on the Orange stage. Their powerful, punkish pop rock didn't come across as fresh as it should. And while not all their songs are masterpieces, some (like the new "Best of You") are true classics: Simple and to the point. As a frontman, Steve Grohl knows every trick in the book – even climbing to the top of the mixer tower to play a solo – and does it all with an endearing sense of irony. An intelligent brand of party rock.
Then I wanted to listen to Röyksopp, who blew me away with their support gig for Moby. But when I got to the Metropol stage, the audience was about twice as big as the tent, and I couldn't get close enough to get a good listen. However, the Norwegian electro-poppers seemed to be in great form, and the crowd was with them all the way. They sure deserve it.
So much can be done with guitars and electronics, but the human voice remains the most emotionally compelling instrument. And the most impressive concert of the day was the unlike combination of heavy metal singer Mike Patton (ex-Faith No More et al.) and human beatbox, rapper and singer Rahzel. Only aided by a small collection of electronics, the duo managed to whip the crowd to a frenzy (Rahzel playing the charismatic master of ceremonies to Patton's interovert artist). On top of an incredible rhythmic groove, they threw all sorts of vocal expressions into the mix: Metal screams, Arabic wailing, distorted vocal noises, quotations from all kinds of styles (including a complete bizarre cover version of 'Begin the Beguine'). Utterly unique and amazing stuff!
I just had to stay for the whole Patton/Rahzel show, so I only caught the last couple of songs by The Raveonettes. But the stylish noise-bubblegum duo (led by my songwriting hero, Sune Wagner) is still among the best things the Danish indie scene has to offer right now. Quite simply, they rock!