LCD Soundsystem, Koncerthuset, Copenhagen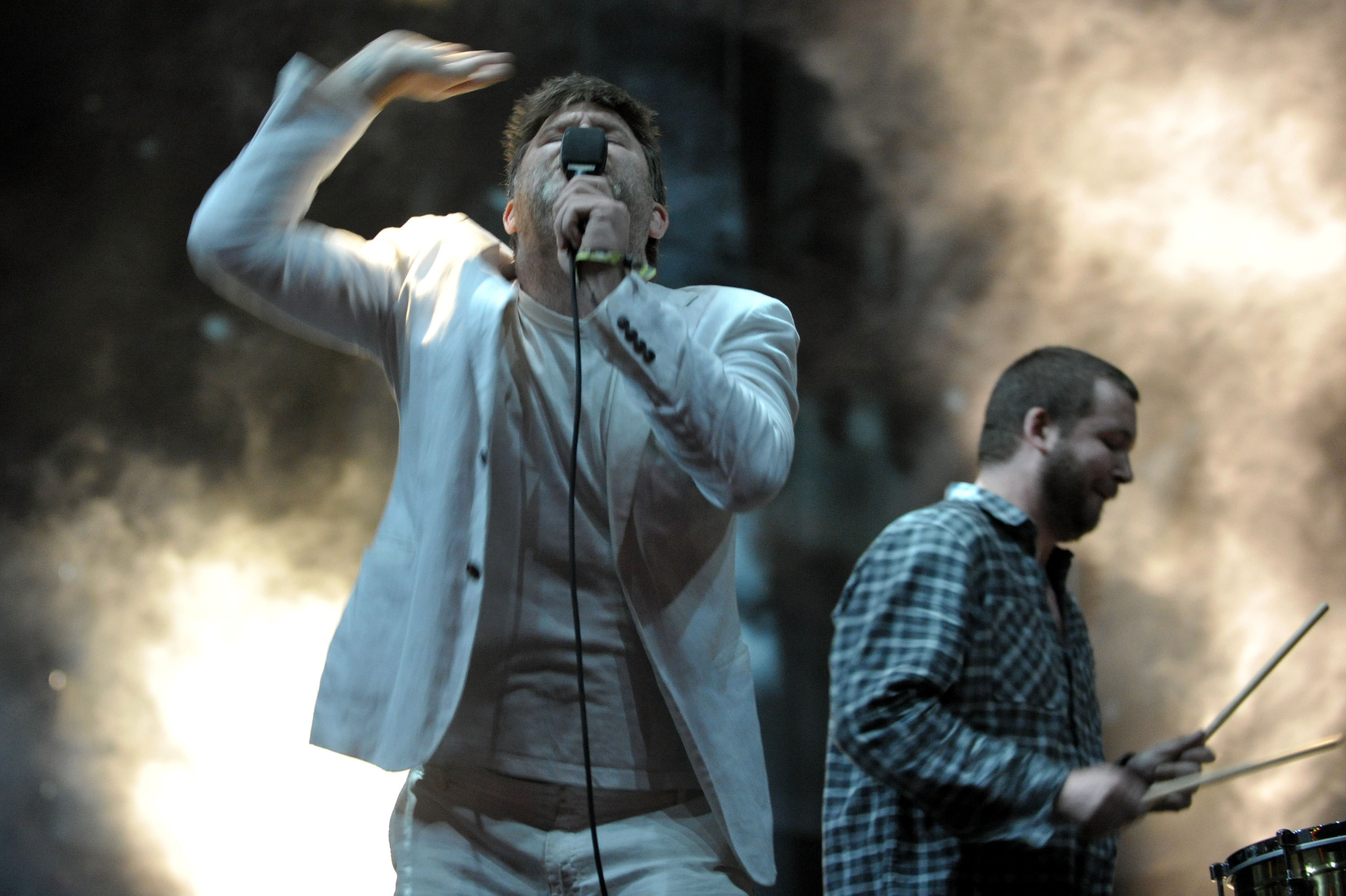 I know, I know: I keep raving about LCD Soundsystem. But I just happen to think that they're one of the greatest live acts around these days. And tonight's sold out gig atDR Koncerthuset in Copenhagen just proved my point.
Seriously, if you could bottle their formula, you'd know what makes a great rock'n'roll band. Yes, I know that they're part of the "dance scene", but I still view them as a synth-enhanced rock band. After all, rock'n'roll was intended as dance music to begin with – before Sergeant Pepper and the progressives came along and ruined it all. But I digress.
At the heart of the LCD Soundsystem is James Murphy's knack for turning rhythmic grooves into actual pop songs. Next, the band knows how to keep an arrangement simple – knowing that the more minimal the riff, the more raw energy you can throw at it.
Like at the fondly-remembered Brixton Academy Gig in 2007, they started off with "The Time has Come" (though minus the cheeky drums/guitar intro that blew me away back then), getting the current hit "Drunk Girls" over and done with as the second tune of the night. An indication that they weren't here to play album favourites – they played the songs with the best and most effective grooves, even reaching into unexpected rarities of their previous ouevre.
As I said, I was impressed with their playing back then, but years of touring have honed their skills even more, resulting in highlights such as a version of "Get Innocuos" that was a noisy as it was razor-sharp. And the unstoppable two-chord repetition of "All My Friends" have by now turned into a monster to take your breath away.
As the night went on, the sound grew edgier, culminating in a explosive noise-punk version of the all but forgotten "Movement", causing jaws to drop in the enthusiastic crowd.
On the other hand, the opening act No Bra seemed intent on recreating each and every bad idea of the late seventies avantgarde synth-post-punk. Posing barebreasted with an air of unfounded self-importance, she recited lyrics of supposedly "controversial" content and snarky sarcasm over assorted blips and beats.
Some of you may be able to discern a feminist agenda amidst the amateurish posturing, but bra or no bra – this just left me unimpressed from a musical point of view.
As for the venue (where I'd never been before), the slightly industrial, neon-sign-lit first floor with its huge glass facade has a pleasant, "Berlin-like" vibe. But split into sections and divided by stairs and escalators, it didn't really work for a crowd this size (not to mention the horrid logistics of the wardrobe downstairs).