Jörg Immendorff retrospective, Neue Nationalgalerie, Berlin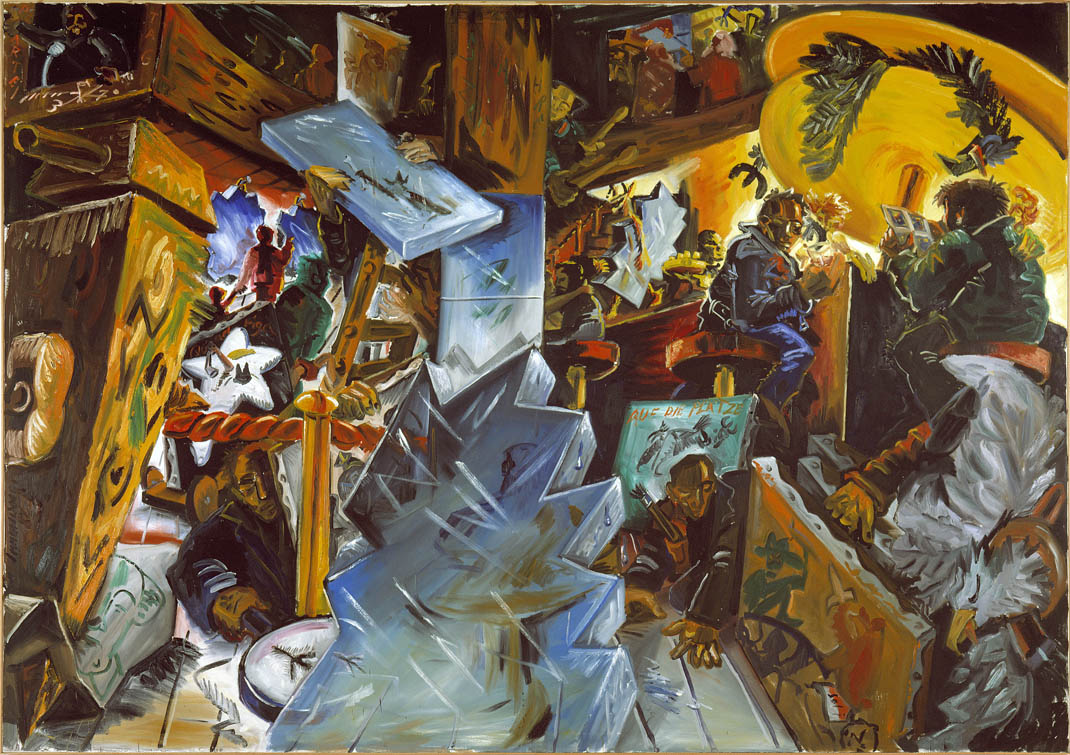 Saw the Jörg Immendorf retrospective exhibit at the Neue Nationalgalerie. Brilliant stuff.
The collection of works spanned his entire career: Naivist Fluxus-type stuff, socialist realism from the 70es, "wild" paintings from the 80es. And then his recent work, which impressed me the most.
One of his latest paintings is name "Allow me. My name is history" – and that may well have been the headline for the entire exhibit: Immendorf's work is inhabited by symbols and references, universal as well as homemade – not least symbols of his German homeland: Iron eagles appear in strange and distorted forms everywhere.
And his later paintings even become catalogues of artistic forms: References to renaissance prints and photo rasters are integrated into his oil paintings, as if summarizing the entire history of western art within one canvas.